The Woof Washer Will Wow Your Dirty Dogs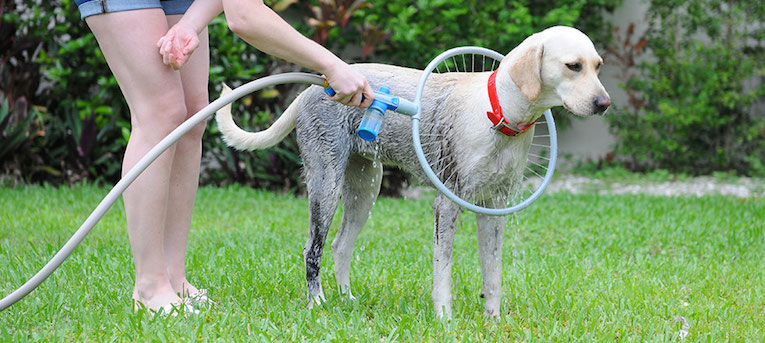 Step One: Get a dog. Step Two: Go 'awwwwww who's a good boy?!' for 6 minutes to 6 months depending upon your schedule and the dog's willingness to being consistently adored (which is probably forever). As good as our dogs may be, the second you let your pooch out to play, it's almost guaranteed that the yard resembles something out of a 'battlefield special' broadcast on the History Channel.

Oh, and if you think the yard is bad, wait until you see your dog. You can't, because they're covered in mud. They are just a moving ball of mud. With that all too familiar image in mind, this could make a great gift for someone that has a mess-making mutt and wishes for an easier and hassle-free way of keeping them clean. Using a great 360 degree nozzle, the Woof Washer brings with it the promise of giving your pup a comprehensive clean; and does so with little fear of missing a spot.
Where to buy
Comments