Save Money with This Simple Frozen Food Separator
Buying in bulk: a great way to save money, but also a great way to let food go bad quicker. If you're looking for an inexpensive way to divide your frozen food without defrosting it, the Food Kracker might be right up your alley!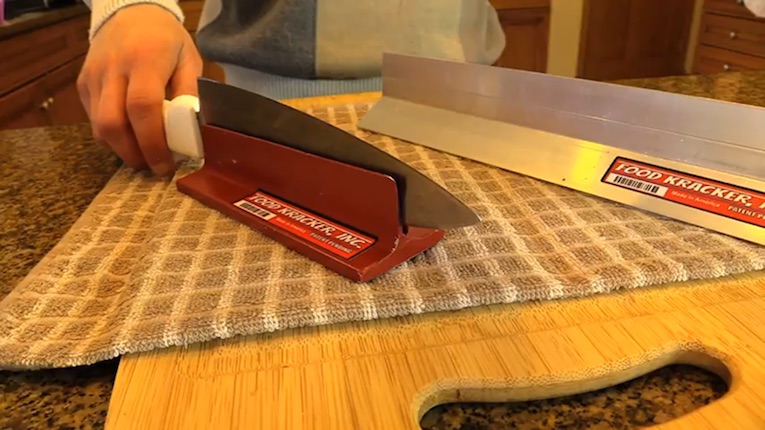 Made from anodized aluminum, the Food Kracker is a simple way to split a frozen block of food without defrosting. Simply place the food over the inverted metal 'T'…
…and crack it in half!
The Food Kracker works on any frozen food, whether its naked or still in its packaging. It even cuts evenly through styrofoam meat trays!
The Food Kracker is available with a complimentary Knife Holder (which also doubles as a mini Food Kracker) for $14.95! Just the Food Kracker Knife Holder on its own is $4.95!
Check it out below!
Where to buy
Comments