Meet Bonjour, the Ultimate Smart Home Companion
Do you remember HAL from 2001: A Space Odyssey? Well, Bonjour is a lot like that, but much less scary.




Bonjour is marketed as a smart alarm clock, but in reality it is so much more. Bonjour is like a digital personal assistant.


With only your voice, you can control your music, your lights, the temperature of your home, and get crucial information such as the weather, the traffic report, the news, and more!
Bonjour's CPU may look small, but a lot is going on inside its compact shell. Bonjour is so aware of your surroundings and your routine that it can tell you whether or not you have time to sleep in.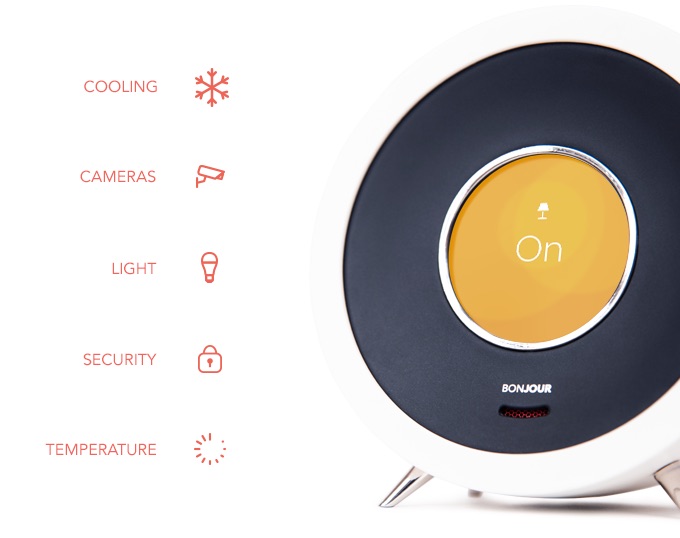 Bonjour will also dole out life advice. If you didn't walk enough during the day, Bonjour might recommend going for a jog the next morning.
If there's something suspicious going on outside your home, Bonjour will alert you and show you the feed from your outdoor security camera!
It can also be connected to a host of other online accounts to manage your fitness trackers, your thermostat, your music playlists, your Amazon deliveries, and more!
You can even give Bonjour conditional instructions. For example, you can ask it to set an alarm, but only if the weather is nice outside.
Bonjour is available for pre-order on Kickstarter for $109!
Check it out below!
Where to buy
Comments