Filter Water Inside Your Bottle
Tracking your hydration has never been easier. Nowadays, there are devices for tracking your water intake, exercise, and a variety of other things. Well, with Ecomo, you can combine your hydration tracker, fitness wearable, and water filter all in one.




Ecomo is a bluetooth-enabled smart water bottle that monitors your water intake and hydration levels.


On top of that, Ecomo can filter water on to spot, so you can fee free to grab yor water anywhere you can get it.
The bottle's display will tell you how clean your water is. If you get a poor reading, simply twist the bottom and the filtration system will kick in immediately, giving you only the safest drinking water.
The filter is designed to test for pharmaceuticals, toxins, and other pollutants that could have a nasty effect on your body.
On top of that, you can consult more detailed stats in the Ecomo smartphone app.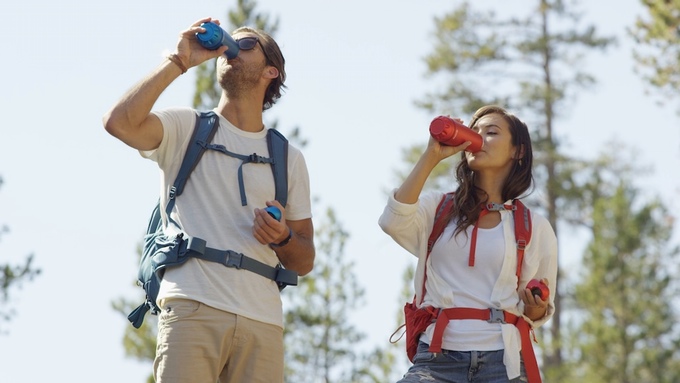 The bottle display can also be worn on your wrist as a fitness wearable that tracks your heart rate, your step count, your distance, and all the other data you've come to expect from a fitness wearable.
The Ecomo is available in these great colors through Kickstarter for $139!
Check it out in the video below!
Comments