Fidget To Your Heart's Content with the Fidget Cube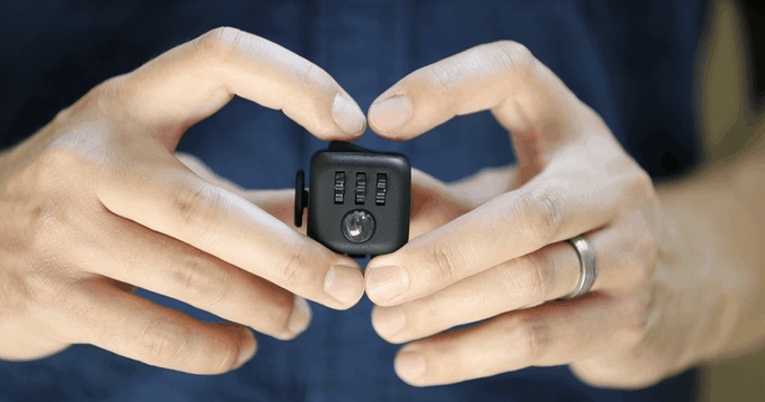 Are you a fidgeter? One way or another, each of us has our own little fidgety vice. Some of us tap our feet at our desk, some of us play with pens, twirling and clicking the day away. Some of us tap our fingers or air drum a little. Me? I fidget in every way imaginable.

Whether you're a relentless fidgeter or just like to have something in your hand to play with, the Fidget Cube should fit the bill.




The Fidget Cube is described as an office toy, but really it's God's gift to fidget fanatics. Wherever you are, you can inconspicuously fiddle till your fingers are numb.

The Fidget Cube has 6 sides (y'know, like a cube), each with its own function. You can click, roll, slide, glide, flip, and/or spin your way to relief.
Don't fight the fidget – embrace it!
The Fidget Cube is available on Kickstarter for $19!
How does it work? Check it out below!
Where to buy
Comments