Uniquely Designed Musical Instruments by Celentano Woodworks
Now your instrument can be as unique as the music you play. Celentano Woodworks turn any design you can dream of into a custom ukulele, guitar, bass, mandolin and more. 100% handcrafted in North Carolina, all their pieces are meticulously designed and fully functional. Shown above are the Female Form 6 string acoustic guitar, the Jaws ukulele and the Autobot Transformer ukulele priced at $2700, $700 and $700 respectively.
The following instruments are among other styles available to purchase from their store.
The Atom ukulele – $770
The Paculele (Pac Man ukulele) – $600
The Snail ukulele – $800
The Pandalele (Panda ukulele) – $700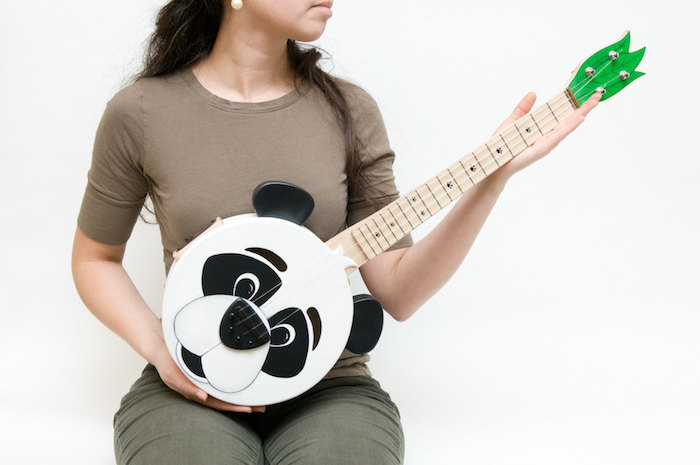 6 string Cup Cake Guitar – $950
Steampunk ukulele Bass 20″ scale acoustic/electric – $2000
Where to buy
Comments