Make Your House Extra Spooky for Halloween with This Bubble Fogger Machine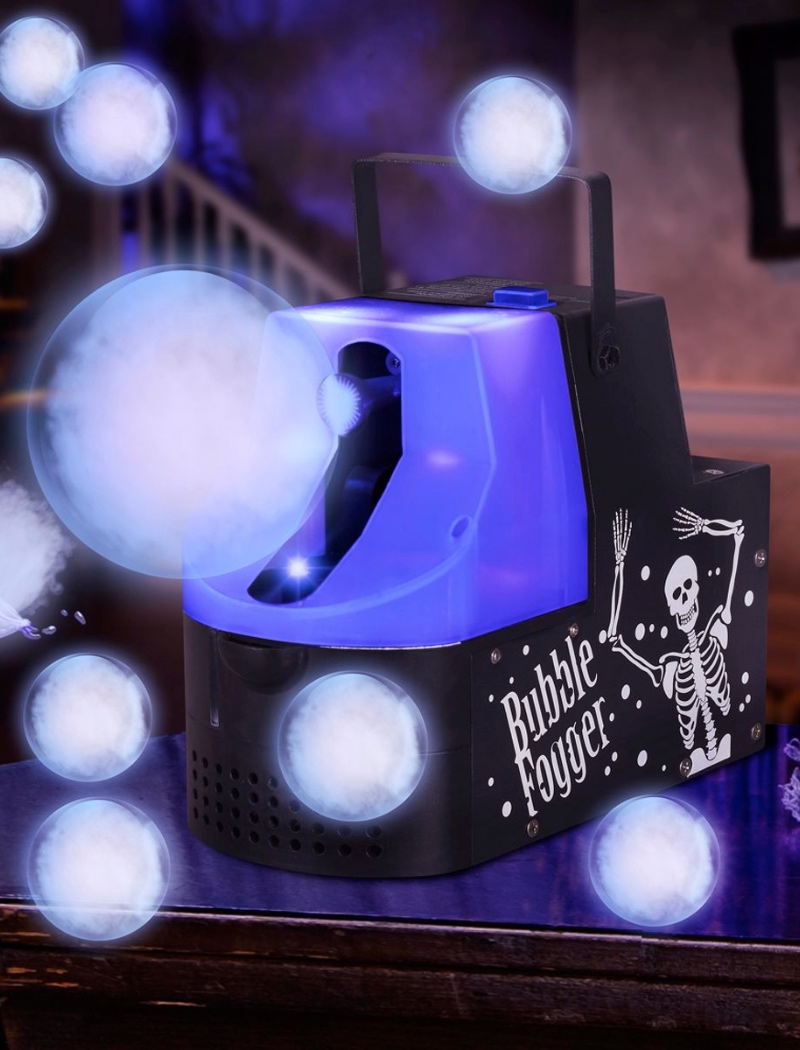 Autumn is the spookiest time of the year. People begin picking out their Halloween costumes. It gets darker earlier in the day. Leaves wither and fall off of trees. We collectively descend into an existential funk because all of nature is dying around us and there's nothing to do but sit around and try not to remember that we'll all be gone one day.

Well, no matter how down autumn has you, Halloween is just around the corner, which means it's time to make your house super spooky for all the kiddies in your neighborhood. Why not try the Gemmy Bubble Fog Machine?


The Gemmy Fog Machine is an electronic bubbler that produces bubbles and fog, mixing the best of children's birthday parties and the ethereal spirit realm together. Now you can turn your lawn or your Halloween party into a nightmarish hellscape for all the kiddies to enjoy! Check their website for listed retailers.
Feel like cranking it up to 11? Try the Gemmy Black Light Bubble Fog Machine. It has all the features of the original, save one major difference – it produces black light! It's particularly handy for your Halloween dance party/rave/sacrificial ceremony!
The Blacklight Bubble Fogger can be found here for $79.99!
You need both fog solution and bubble solution to get the most out of your bubble fogger. Liquid fog machine solution is available on Amazon. Any water-based fog solution works in the Gemmy Fog Bubble Machine!
Bubble solution can also be found on Amazon!
Where to buy
Comments