The Iconiq Qore Is A Stackable Insulated Container That Keeps Your Hot And Cold Dishes In One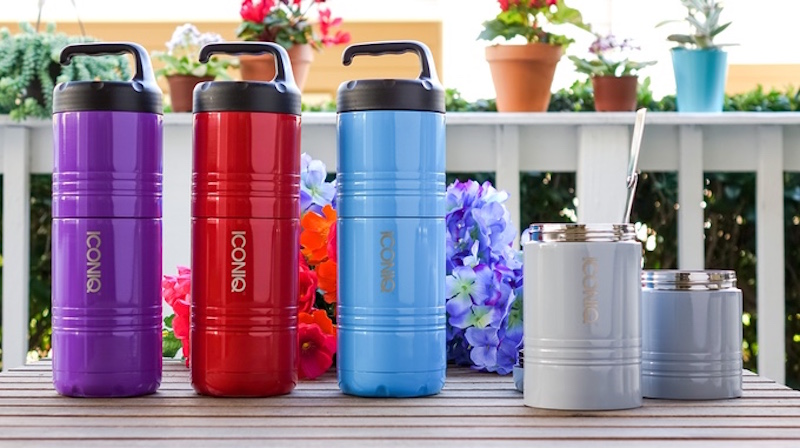 The most arguably refreshing time of the day is lunch time. Everyone gets to take a break, take their lunch out and enjoy a delicious meal.

Unfortunately, that doesn't always happen. With the current plastic containers, we get hot food that ends up being cold and not as delicious as it could have been. Or maybe your salad isn't as cold as it should've been.

Either way, the Iconiq Qore solves both of these problems with a stackable insulated container that is convenient for on-the-go people.





What makes the Qore different from other lunch containers, that keep hot and cold dishes, is its modular design.




The Qore container has two stackable compartments that can keep your hot and cold dishes separated with its inner cap. Each compartment is protected by a layer of vacuum insulation ensuring that the dish stays at its proper temperature.
The contoured handle makes it easy to carry and convenient for trips to the work office or school.
Finally, the screw on base at the bottom holds a fold-out spork so you can enjoy your meals properly.
The Iconiq Qore is available in 7 different colors: ocean blue, purple, rose gold, red, jet black, navy blue, and slate grey.
You can also purchase multiple Qores to make combinations of colors!
The Iconiq Qore is available for purchase by pledging on Kickstarter.
Where to buy
Comments