This Gadget Acts As An Extra Rocking Hand For Your Baby
We've all had those struggles where your baby begins to cry for no particular reason. They urge you to help them put them to sleep by rocking the stroller back and forth, taking your time and enjoyment out of whatever you were doing. Not to worry, these two 27-year-old dads came up with the perfect solution: the NoomiNoomi.

NoomiNoomi is the world's premier stroller rocker. It is designed specifically to keep babies calm and comfortable. The portable rocker latches securely onto the stroller and imitates the rhythmic rocking motions back and forth. It only weighs 2kg and can push up to 25kg!




Now, we know safety is important, especially for your baby. The NoomiNoomi team has ran several safety tests on their product so that you can rest assured that this product will be secure and safe for your child.
To setup the NoomiNoomi, you lock the stroller's two front tires, and fasten one of the NoomiNoomi's secure grips to the stroller. The other grip then gets attached to a solid surface. And that's it! Less than 2 minutes of your time, and no more crying, rocking, or arm aching struggles! You automatically get hours of quiet, peace, and relaxation. Ahh.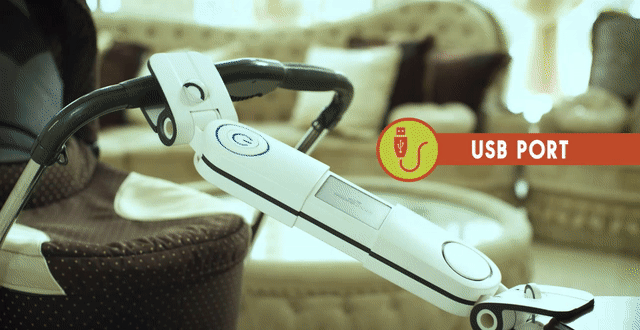 The NoomiNoomi comes with custom features so that you can customize your settings to you and your baby's liking. Features such as a two-speed option and a built-in music app can be adjusted to your personal preference so that you can remain relaxed for a longer period of time.
So whether it be for relaxation and some free time, or whether you need to catch up on your daily chores. Get yourself an extra hand to help you out, purchase the NoomiNoomi today.
The NoomiNoomi can be ordered from Indiegogo for $63 as an early bird special, so you'll want to act now if you want to get your hands on that special deal.
Where to buy
Comments