Enjoy Freshly Baked Waffle Cones At Home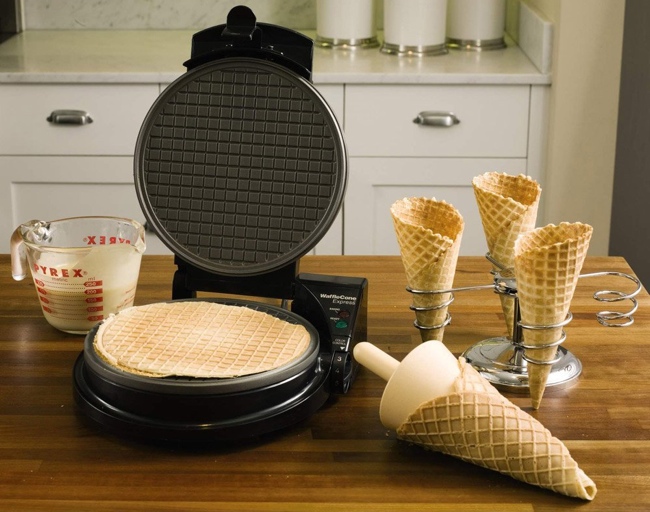 You can now create your own waffle cones at home in just two minutes! The Waffle Cone Express Maker lights up to let you know when it's 'baking' and when it's 'ready to roll'. Included is a wooden cone roller that ensures that your cones are perfectly shaped every time.
Easy to clean, the machine is designed to ensure uniform thickness and perfect baking, leaving you with nothing to do but enjoy your delicious home-made waffle cone with ice cream. Plus, imagine the smell of freshly baked waffle cones at home! An absolutely unnecessary addition to your kitchen!
Where to buy
Comments