Don't Hide Your Charging Cables; Manage Them with This Simple Charging Hub
Smart technology is on the rise. Depending on the device, that means integration with other devices, wireless control from a remote device connected over a Wi-Fi network, Bluetooth capabilities, or any number of other technical things. The one universal result, however, is more devices using more cables.

Even with just the standard devices, you need to charge your laptop, your phone, and maybe even your tablet daily. If you live with anyone other than yourself, the number of cables quickly rises. Well, that's what ECLIPSE is here for.




ECLIPSE is a simple yet elegant new solution for charging cables. Though it appears to be a small cylinder, simply press on the top and a compact cable organizer pops up! No more crazy tangles of wires under tables and couches.
With space to fit three chargers in one ECLIPSE, you'll only need one socket to charge everything.
Simply pop off the top, plug your USB-A or USB-C cable into one of three ports in the ECLIPSE, and wrap the excess cable around one of the three stacked slots to keep your cables organized.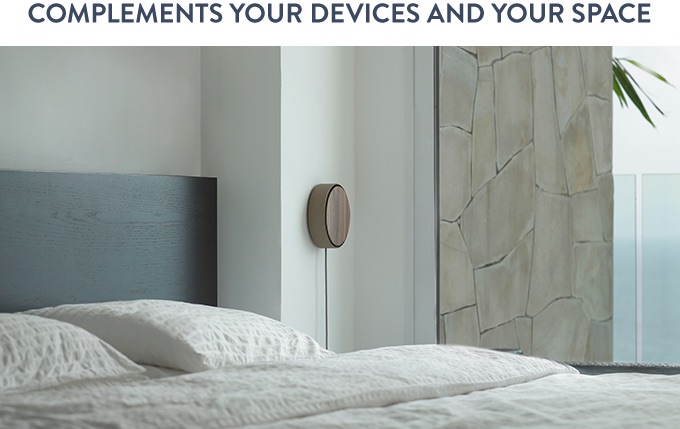 The ECLIPSE is connected to a braided electrical cable that plugs into the wall, effectively giving you an extra four feet of charging room! You can even mount it to a wall!
It's even available with a small band to wrap up excess ECLIPSE cable, just in case.
When you want to move your cables around, simply press on the top to open. With its three shelves that can hold up to eight feet of cable each, ECLIPSE can effectively hold 24 feet of cable at once!
ECLIPSE is designed to be compact and to fit in universally with any color or design scheme. It even has a built in LED light with a touch sensor that can be activated by gently tapping the top.
ECLIPSE is designed to give you a powerful charge, while its special transformer manages output to prevent accidentally frying your devices.
It's also designed to connect to a variety of different electrical ports across the world. With ECLIPSE, there's no need to pack a special converter kit anytime you go anywhere!
It's also a great way to discretely set up a wireless charging mat.
ECLIPSE is available in Walnut and Taupe or Cherry Wood and Marine!
ECLIPSE can be pre-ordered on Kickstarter for $59!
Check it out in the video below!
Where to buy
Comments