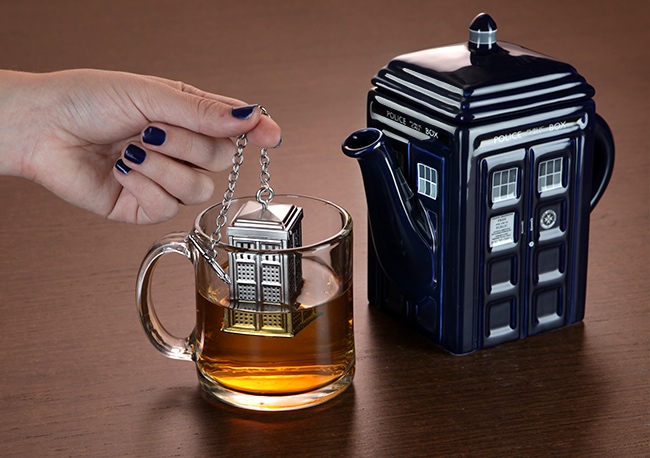 The Doctor Who TARDIS Teapot is short and stout. It also has a handle and a spout, so it's easy to pour out. That may be fine for the average Doctor Who fan, but if it ain't for you, and crave more Doctor Who, take it one step further with the TARDIS Tea Infuser – $19.99. That's right, you can have a TARDIS in a TARDIS to help you make the perfect cup of tea.
Doctor Who TARDIS Tea Infuser –
$19.99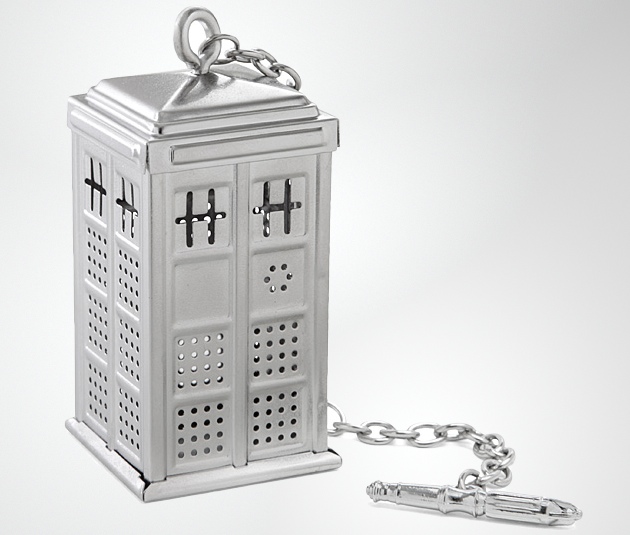 You may also want to check out the Doctor Who Tardis Mug.
Where to buy
Comments