A Dinner Party For Those Who Aren't Afraid Of Heights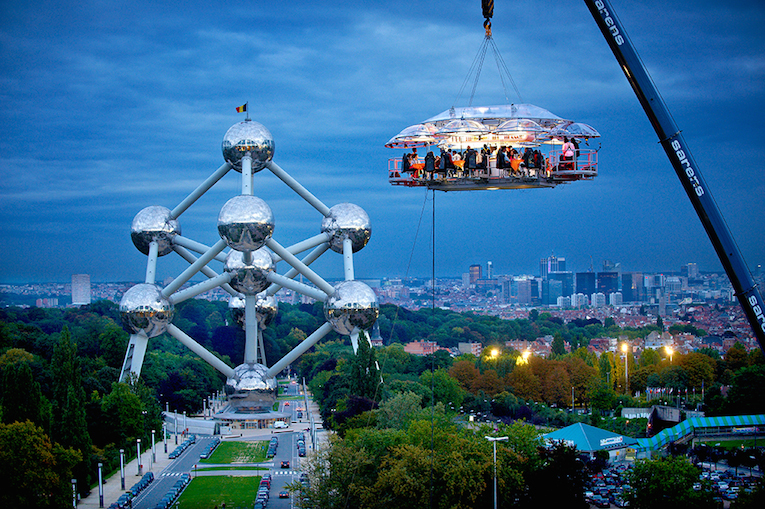 Normally when you're out at a bar or pub and hear a friend say 'we should have dinner in the sky,' you know their whisky-to-thought ratio is probably rather uneven at that hour. And yet, some crazy (and inventive) Belgians prove to us that not only is that thought possible, but also highly sought after by the thrill-seekers of the world.

'Dinner in the Sky' is the brainchild of Hakuna Matata, a communications agency that specializes in all things gourmet, and The Fun Group, a company that specializes in amusement park developments and installations. While the concept was first dreamt up and established in Belgium, it has traveled the world over and brought many a smile to the faces of their customers. Whether it's for food, a meeting, a wedding, or simply lounging around, it's sure to be an unforgettable experience. It's something worth adding to your bucket list if you aren't afraid of heights.
Comments