Customize Your Luggage on the Go with This Expandable, Durable Suitcase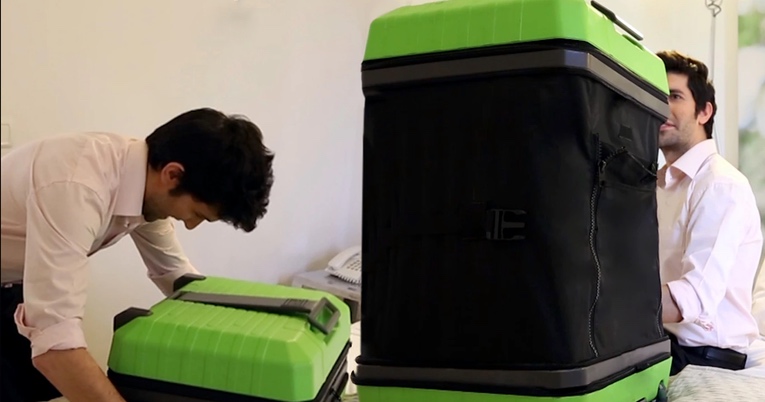 Depending on how much you travel, you may have a full closet of different sized luggage pieces or one single trusty carry on bag. If you're in the latter category, you might be looking to upgrade. If you're in the former category, you might want to pare down. Well, either way, FUGU luggage has a solution.




FUGU is a single, one-size-fits-all luggage system. How can one size fit all? Well, depending on your needs, FUGU can fold up to the size of a carry-on or unfold into a massive full size luggage piece.

FUGU is designed with every traveller in mind. In its default state, FUGU is compact enough to carry on to any train, plane, or automobile. With the press of a button, FUGU's built-in electric component inflates two thin side walls that act as a rigid extension of your suitcase walls, allowing you separate the two lids even further from each other and use the space between to store your goods. Its power output is low and it's battery life is long, so you'll never have to worry about it losing power in the middle of transit.


On top of that, FUGU has built-in foldable walls and shelves that enable you to separate your clothes with shelves or hang your clothes like a portable closet.
FUGU is also durable, so you can rest a laptop or case on top of it and use it as a portable desk area. You don't have to worry about FUGU collapsing like a sad accordion.
FUGU is made of a hard ABS resin, which is a form of plastic that is incredibly durable and waterproof. It's the same kind of plastic used for classroom band instruments, so it has a classy veneer with a sturdy build.
FUGU is available in standard charcoal black, as well as blue, red, and FUGU green.
Check out FUGU in the video below!
Where to buy
Comments