CLEANCut Touchless Paper Towel Dispenser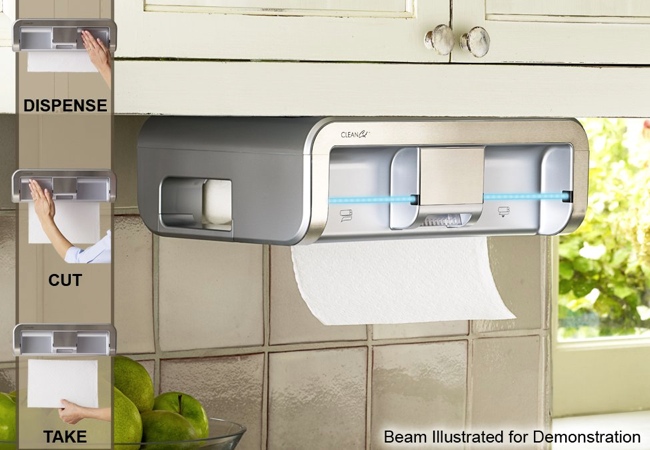 This simple to use dispenser helps cut down on the spread of germs and bacteria in the kitchen by allowing you to dispense and cut just the right amount of paper tower without having to touch it at all – just move your hand on one side to dispense, and on the other side to cut! You choose how much paper towel you need regardless of manufacturer's perforations, saving you money, too!
Available in Stainless Steel, Black or White.
Where to buy
Comments