Tie Your Shoes With Only 1 Hand Using This New Fashion Accessory – QuickShoeLace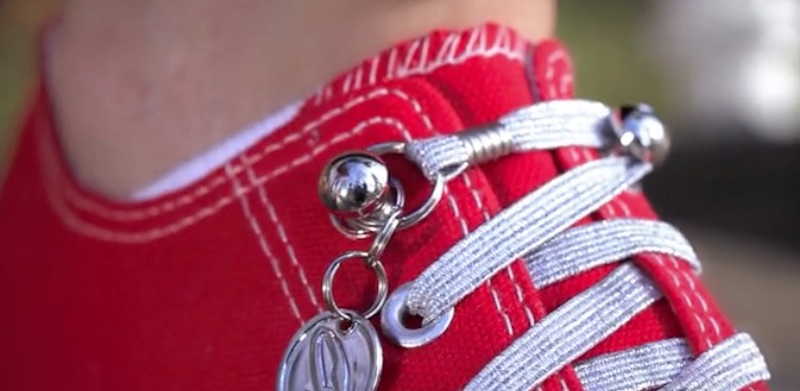 Are you ever in a rush and just don't find yourself the time to be able to tie your shoe laces? It takes time, and not to mention, it's annoying and frustrating. Add other distractions like kids or tasks like groceries, and the task becomes even more tedious.

That's why this was invented – the QuickShoeLace.





The QuickShoeLace is a fashion accessory that changes the traditional shoe lace to one with a metal tip circle at the end.

To tie your shoe, you just simply yank, and clip it to the other end. It's that simple.


With the QuickShoeLace, you can tie your shoes in a couple of seconds, using only one hand! This becomes really useful for all ages such as: the elderly, or a parent busy with their child.
The QuickShoeLace has a wide palette of 19 different color laces you can choose from.
The QuickShoeLace is available on Kickstarter for $15.
Where to buy
Comments