This 3D Pen Runs Entirely on Recycled Material
Recycling. 3D printing. Crowdfunding. Could this gadget be any more 21st century? Introducing Renegade: the first 3D pen that uses 100% recycled materials.


3D pens can be expensive, especially when you factor in the cost of filaments. One pack of 3D pen ammo can cost anywhere from $10-15. With Renegade, your filament is free – just rifle through your recycling and you're good to go.
Using a handy tool that comes with the Renegade, you can strip your bottles into even lengths of plastic strip – perfectly sized to be loaded into the pen.
All that's left is for you to get drawing. Now you can make anything you would make with a normal 3D pen. It's as simple as that. The Renegade even comes with a stand so you can sort and organize your plastic strips by color.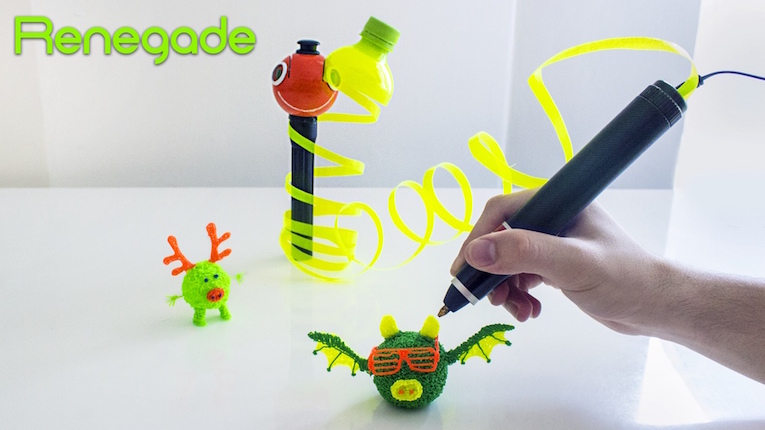 Looking for a color that's hard to find for a typical 3D pen? Simply find a plastic folder, bottle, or bag in that color and you can turn it into the perfect filament with Renegade.
For only $91, you can get your very own Renegade through this special Kickstarter offer!
Check it out in action in the video below!
Where to buy
Comments