Smarter Stand – The iPad's Smart Cover Just Got Smarter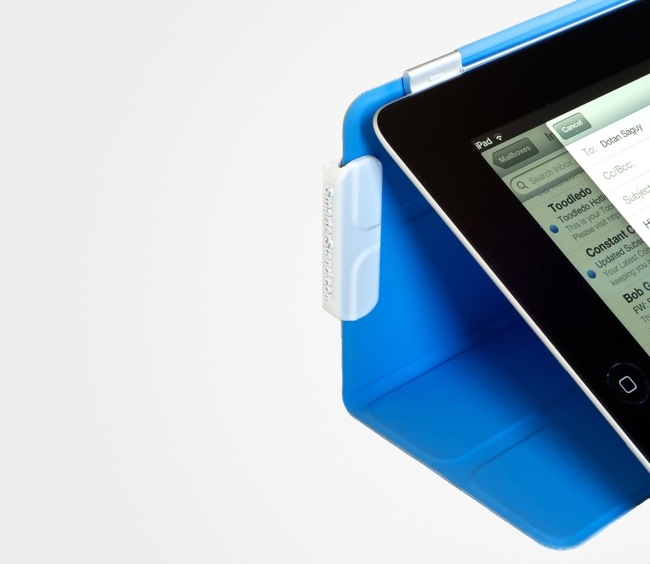 Designed by Dotan Saguy, the Smarter Stand is a simple add-on that makes the iPad's Smart Cover a lot smarter by making it fold in new ways which adds more viewing angles. It consists of 2 clips that attach to each side of the Smart Cover (or Smart Case) and that slide, blocking the folds of the cover and creating new standing positions.
The Smarter Stand is sleek and doesn't add bulk to the iPad. It is also safe (it won't scratch the cover or the screen) and it is so simply designed that you can keep it attached to always have it with you.
They even made it available in a selection of 9 colors to match any Smart Cover!
Where to buy
Comments