Nexus 7 – Google's New 7-inch Tablet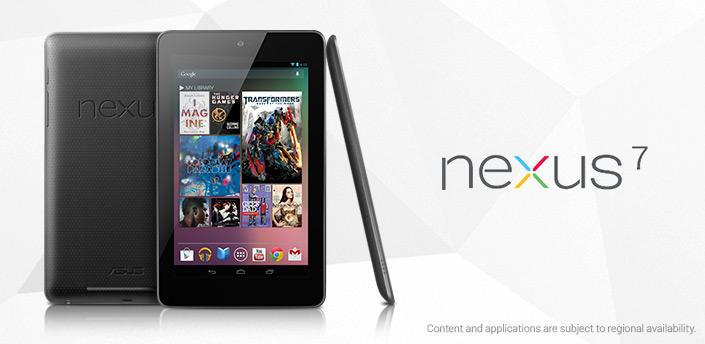 Joining the battle of the tablets, Google partnered with Asus to unleash the new Nexus 7 — a 7-inch tablet with an IPS HD scratch-resistant display of 1280×800. It is thin, light (340 grams), portable and fits perfectly in one hand. It packs a front-facing camera of 1.2MP and features an accelerometer, a GPS, a magnetometer and a gyroscope.
Running on the just unveiled Android 4.1 Jelly Bean OS, it is optimized for Google Play and feels just right for reading books or watching movies. It is also the first tablet to ship with Google Chrome as the standard browser and to offer Google Maps in offline viewing. The battery life is also notable with 300hrs of stand by time and 9hrs HD video playback.
But Nexus 7 is way more. It is very powerful. Powered by Tegra 3 chipset with Quad Core CPU and 12-core GPU, it can be considered as a serious gaming device.
Google's Nexus 7 is available for pre-order today for $199 (8GB model) or $249 (16GB model). For a limited time, a $25 credit to spend in the Play store is included!
Where to buy
Comments