DICE+ A Dice For Digital Board Games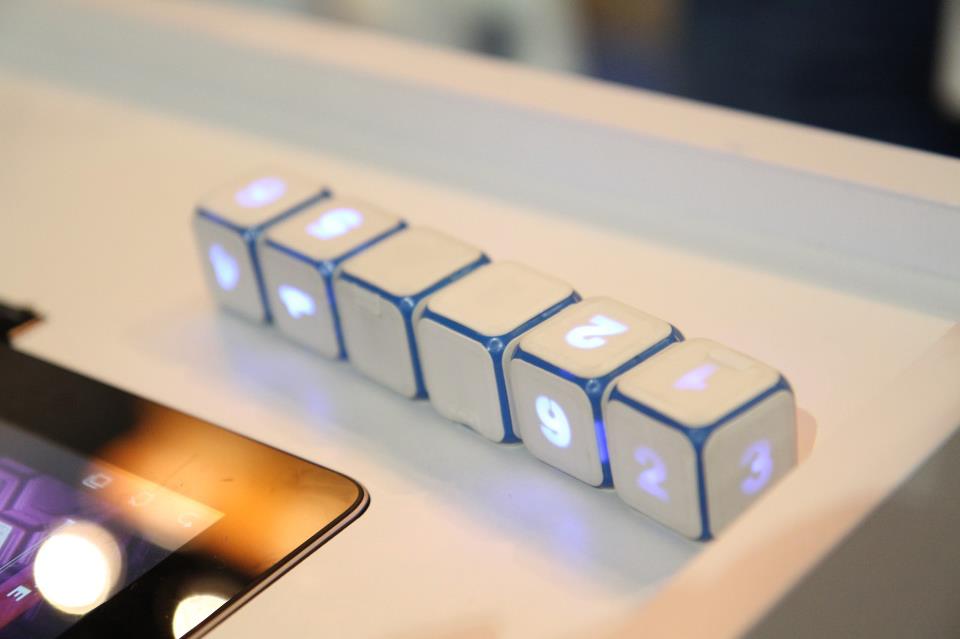 DICE+ is an electronic dice that adds a touch of reality to digital games. You probably already played a board game on your tablet, phone or computer where you had to 'click to roll the dice' but it isn't as fun or doesn't 'feel' as random as 'throwing the dice' — and that's what DICE+ is all about — getting the players engaged and bringing back the classic side of board games. Pair DICE+ via Bluetooth and throw it! When it's done rolling, the number appears and is registered by your game — that simple.
But DICE+ offers more. Many modes are available to add a lot of new and fun options to powered board games. For instance, with DICE+ shake-o-meter, the person who shakes the dice fastest starts the game. You can also set a timer with DICE+ time and get a red light notifying you when time is up! DICE+ move, color, mini keyboard, turn, stacking, magic and counter are also other possible modes.
DICE+ is well shaped and offers the tradional dice feel. It also features LED backlights and a special non-abrasive casing to adapt any surfaces. It is recharged with Micro-USB and gives you up to 20 hours of continuous play on a single recharge. No words on pricing or release date yet, but it should be soon available!
Comments