A Gorgeous Hotel Perched On A Cliff, 600 Feet Above Sea Level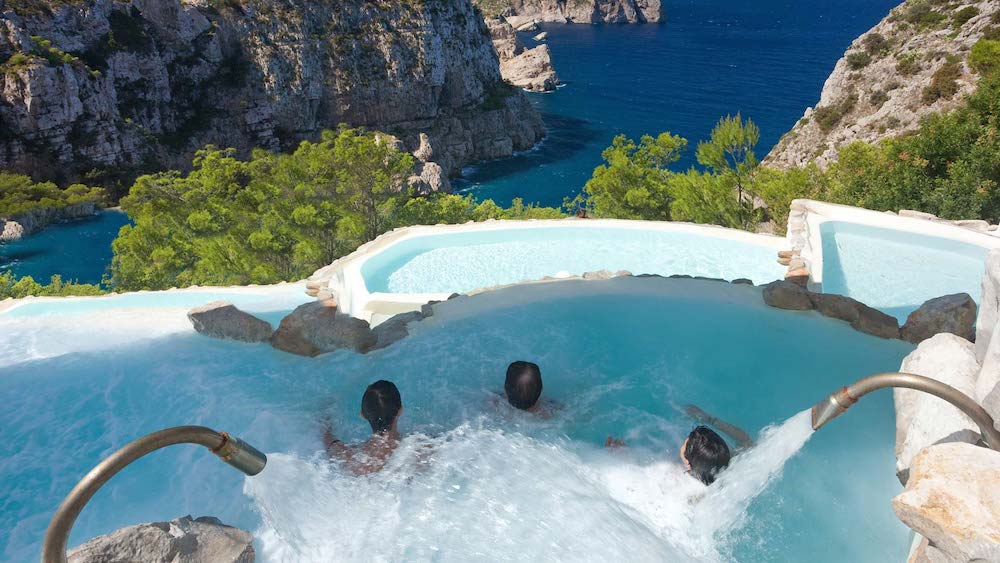 The beautiful hotel Hacienda Na Xamena is located near the coast of Eastern Spain, in Ibiza– a.k.a "The Billionaire Island Playground"– and it is one gorgeous place. It's only 20 minutes away from Ibiza's nightlife, though complete with a view of the coastal frontline and in the heart of a preserved natural park. We have no idea why you'd ever want to leave.
And if a room with a deluxe spa and a view from 180m over sea level isn't enough, then don't settle for anything less than their "Luxury Package". Take their private jet to get there, settle in a private enclave with a private mini pool and then wind-down thanks to a meditation class in front of the sunset and a tour in their private luxury glass-bottom boat.
If you're looking to book (or admire from a distance) then click over to their home page.
Comments