Galileo Controls Your iPhone or iPod Touch With Any iOS Device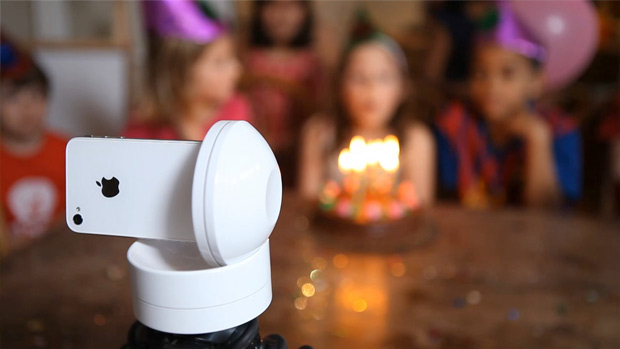 Galileo opens up endless possibilities by allowing you to precisely position your iPhone or iPod Touch remotely. It can be oriented in any imaginable position and reacts at a speed up to 200° per second. Needless to say, it gives you absolute control. It can be mounted on many tripods and used anywhere thanks to its rechargeable lithium polymer battery. When plugged, it also acts as a charging station for your device.
Use Galileo as a controlled baby monitoring system, to take perfect panoramic or dynamic time-lapse videos and during video chat to follow the person and keep the conversation going!
Oh and if you help fund the Galileo project, it could be yours for $85 (until April 21, 2012).
Where to buy
Comments