Children's Pop up 1965 Volkswagen Camper Play Tent
Bring the campsite into your home for a clean indoor experience. This officially licensed Volkswagen Camper Play Tent is a new mini-me version of the iconic 1965 Volkswagen Camper Van. It can accommodate up to 3 children, features vented windows, and comes in a VW wheel carry case for additional flair. Perfect for playtime, sleepover and slumber parties, this easy to assemble camper will delight your child. Spark their imagination with the Camper Play Tent that will keep them busy for hours on end.
Available in blue, red and pink.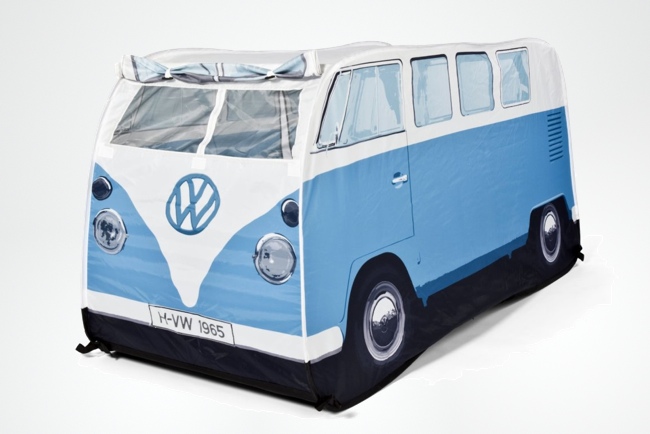 Where to buy
Comments